Categories:
Other Brands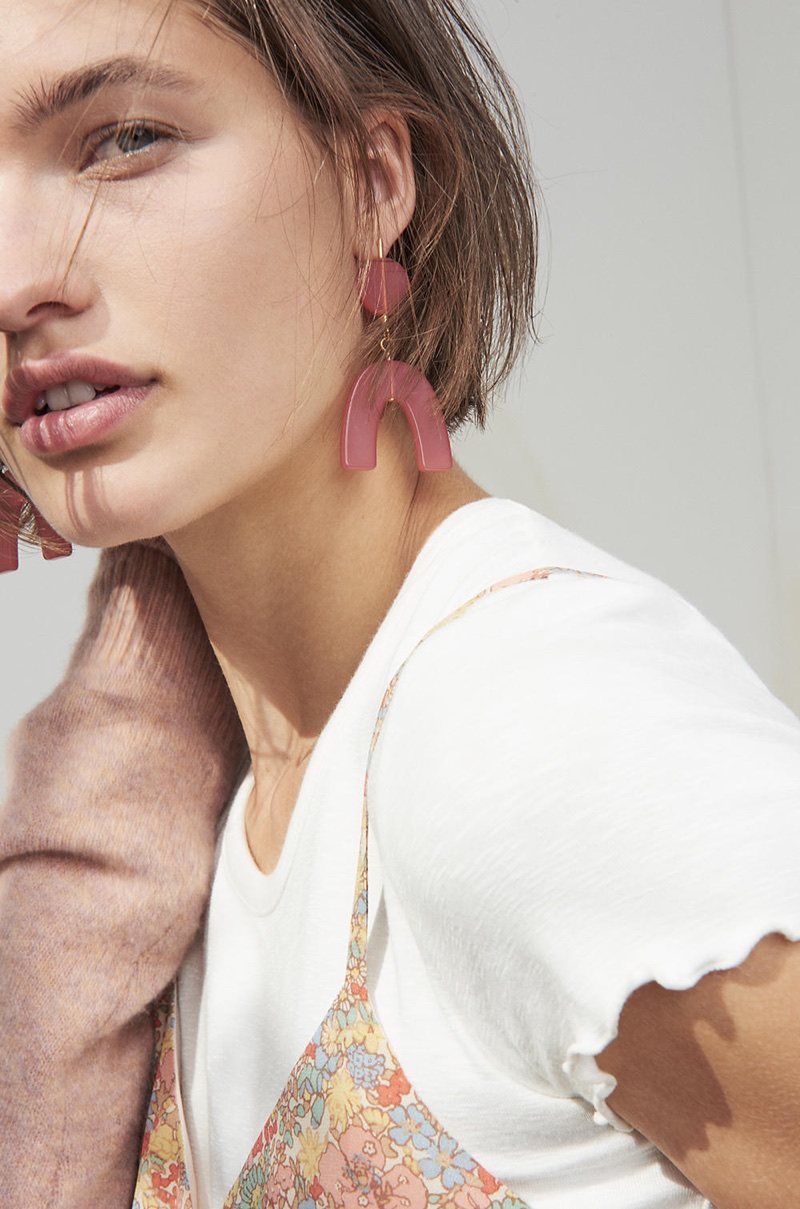 Madewell 'Kent' Cardigan Sweater, Silk Button-Down Cami in Prairie Blossoms, Baby Tee and Shapes Statement Earrings
The spring season will be here before you know it. And if you want to get ready before the sunny weather hits, take a look at Madewell's new arrivals. The American fashion brand taps model Julia van Os for the lookbook. Spotlighting colorful pastels as well as chic neutrals, the fashion shoot puts a focus on denim, casual tees and striped separates.
Related: Effortlessly Cool: 7 Everyday Outfit Ideas From Madewell
MADEWELL SPRING 2018 OUTFIT IDEAS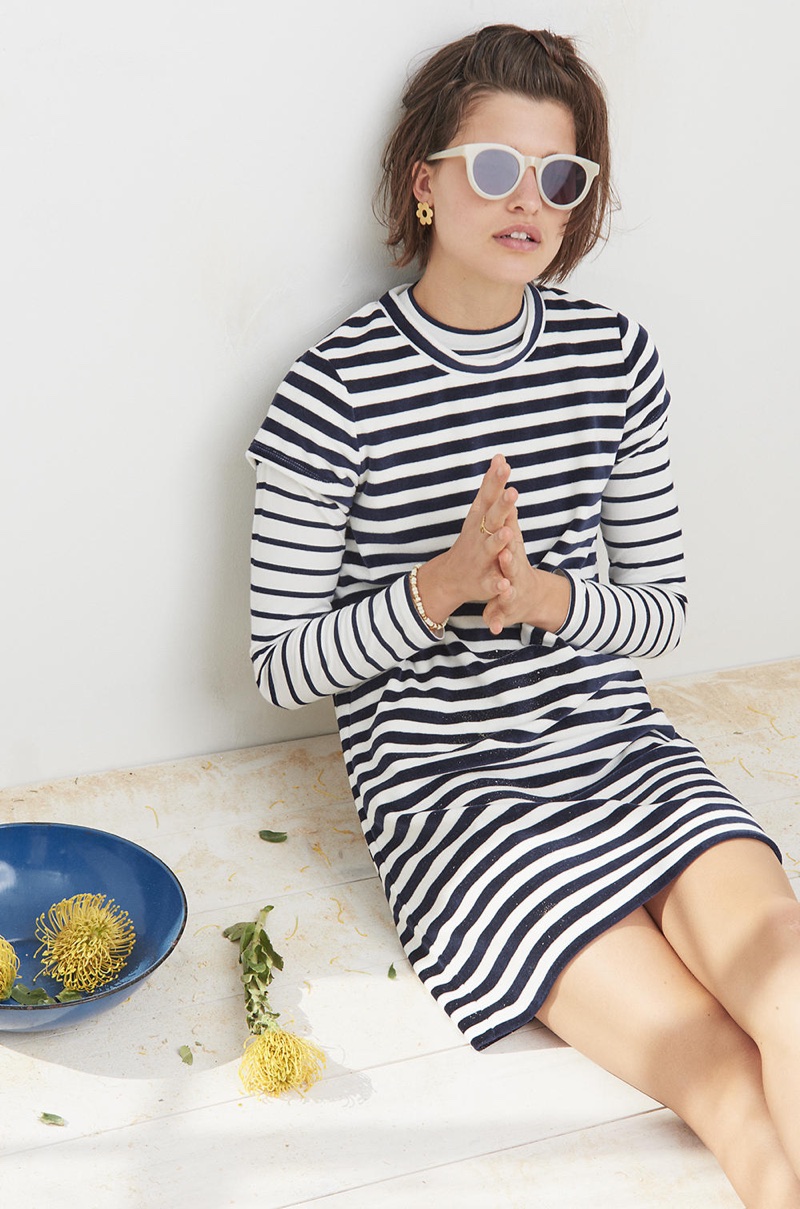 Madewell Striped Velour Tee Dress, Sandwashed Long-Sleeve Mockneck Top in Stripe, Halliday Sunglasses and Beaded Chain Bracelet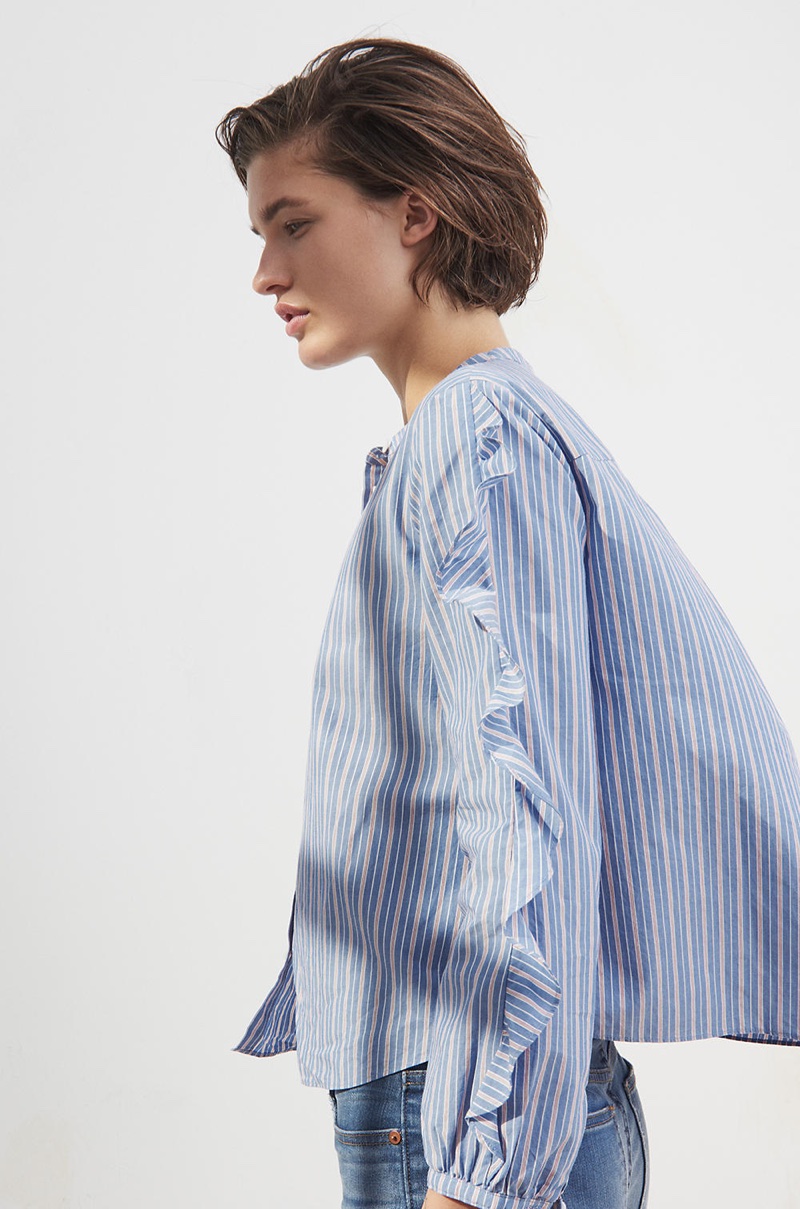 Madewell Striped Frill-Sleeve Shirt and Cali Demi-Boot Jeans: Destructed-Hem Edition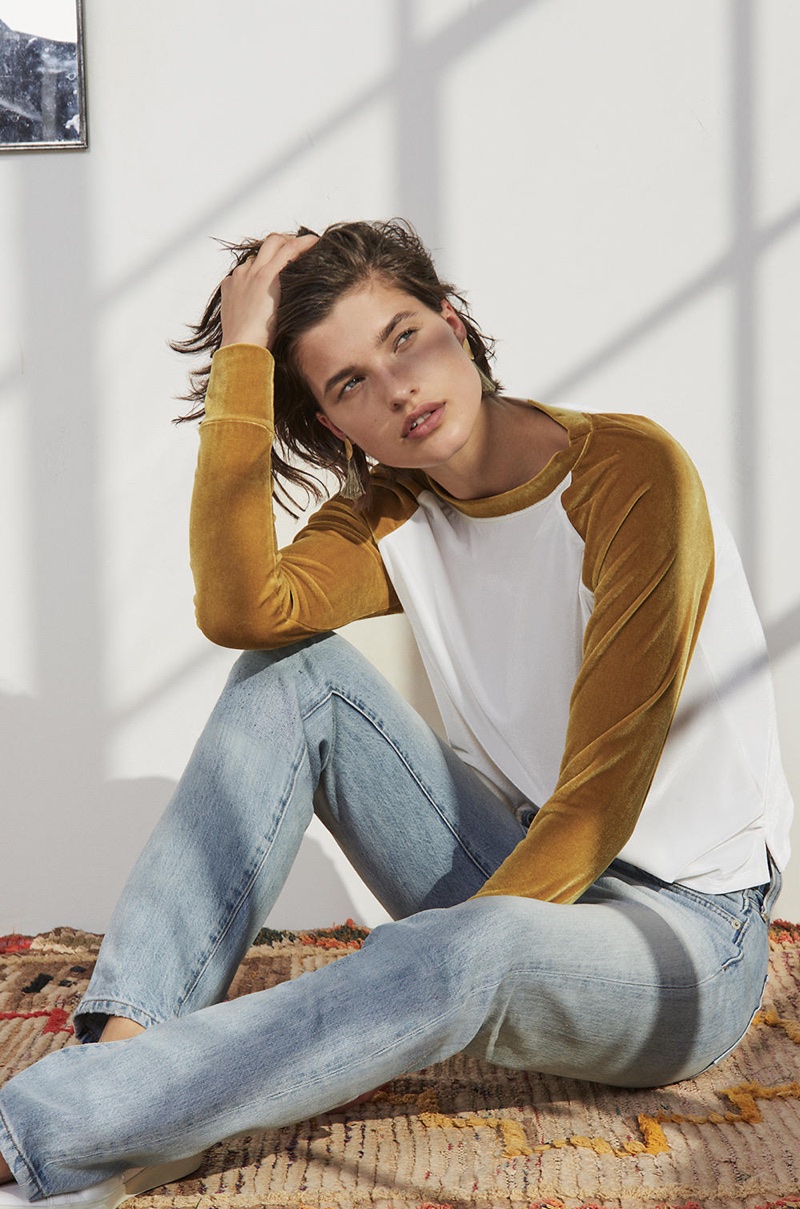 Madewell Velvet Baseball Tee and The Perfect Summer Jean in Fitzgerald Wash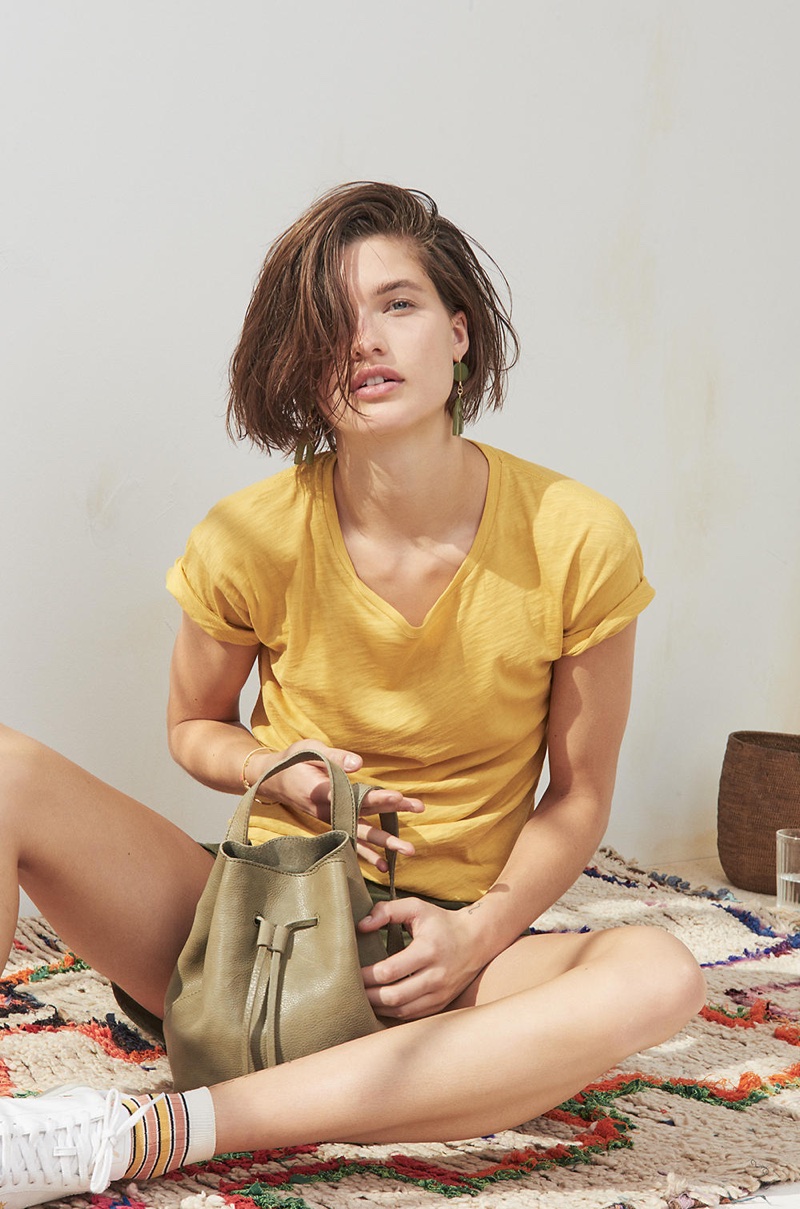 Madewell Whisper Cotton Crewneck Tee, Shapes Statement Earrings, Pull-On Shortsand The Somerset Mini Backpack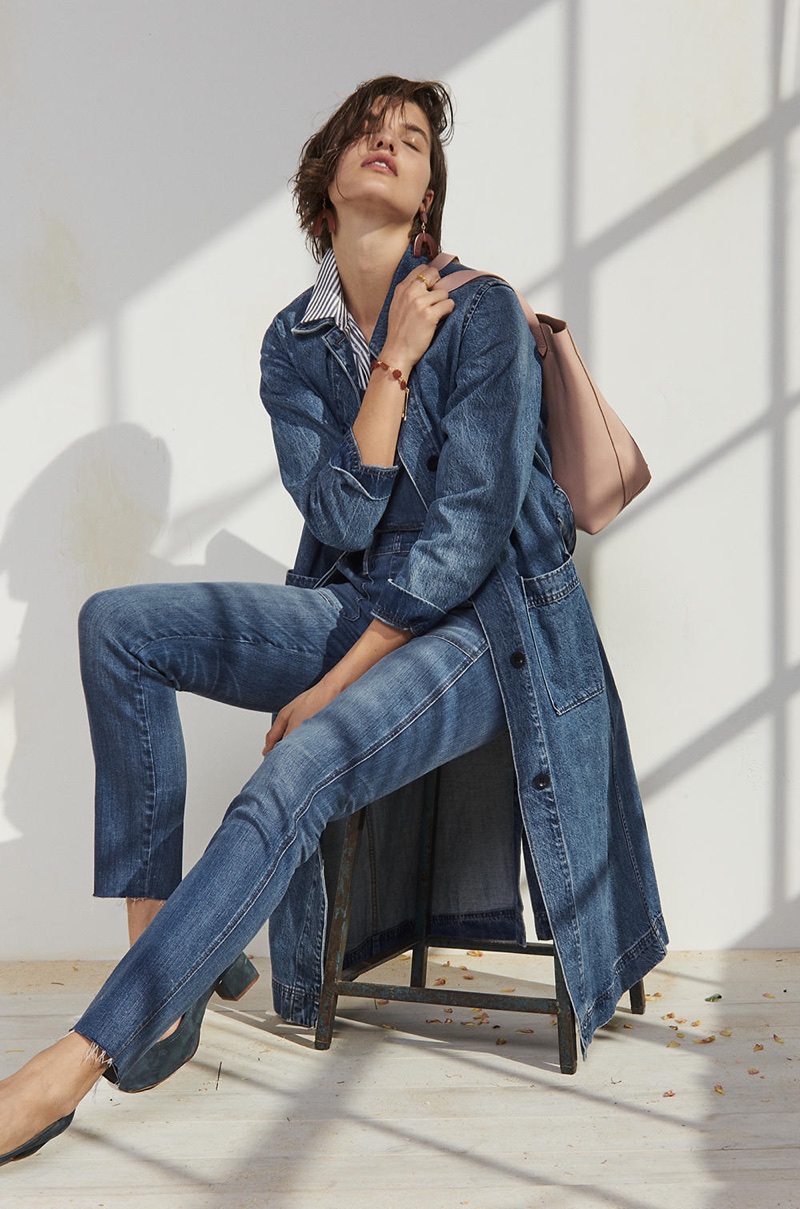 Madewell Denim Duster Coat, Central Shirt in Gabriel Stripe, Skinny Overalls in Kemp Wash, Shapes Statement Earrings, The Medium Transport Tote and The Raquel Pump in Suede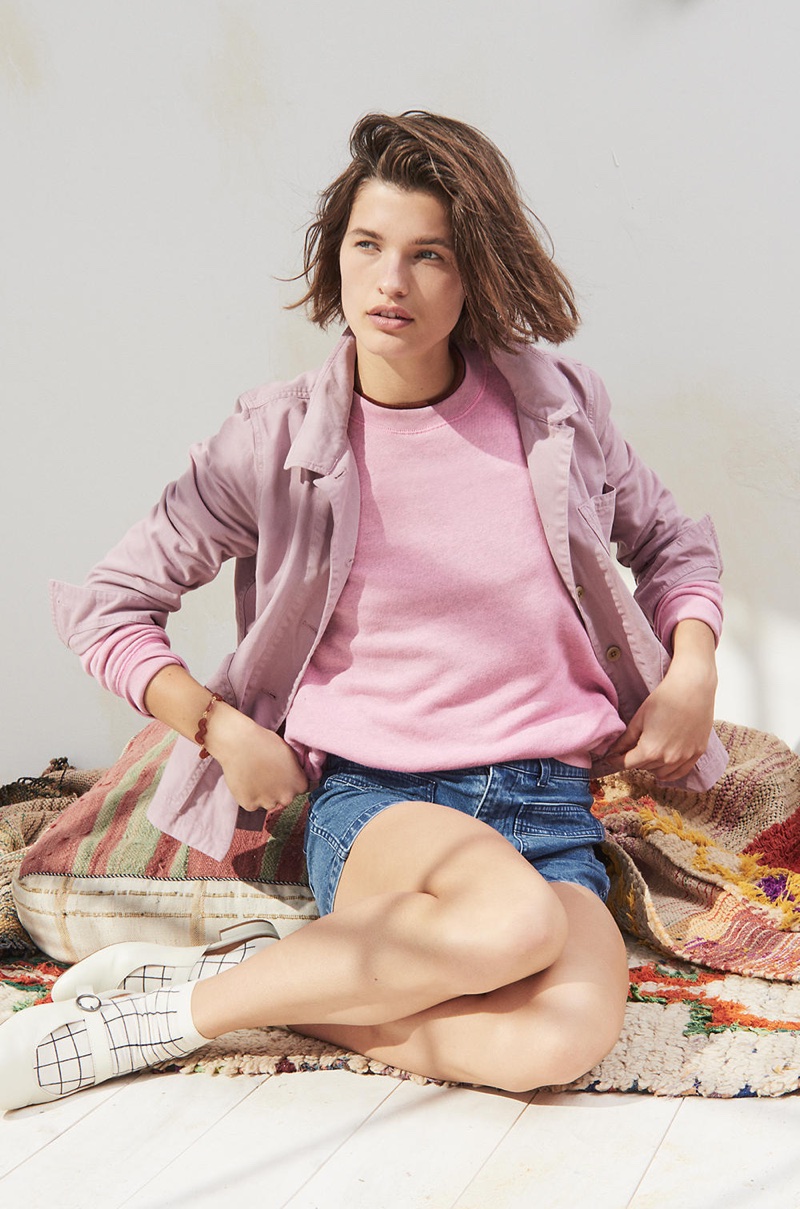 Madewell Warren Jacket, Mainstay Sweatshirt, Velour Crewneck Tee in Izzy Stripe, High-Rise Denim Shorts: Peach Pocket Edition and The Kinley Mary Jane Mule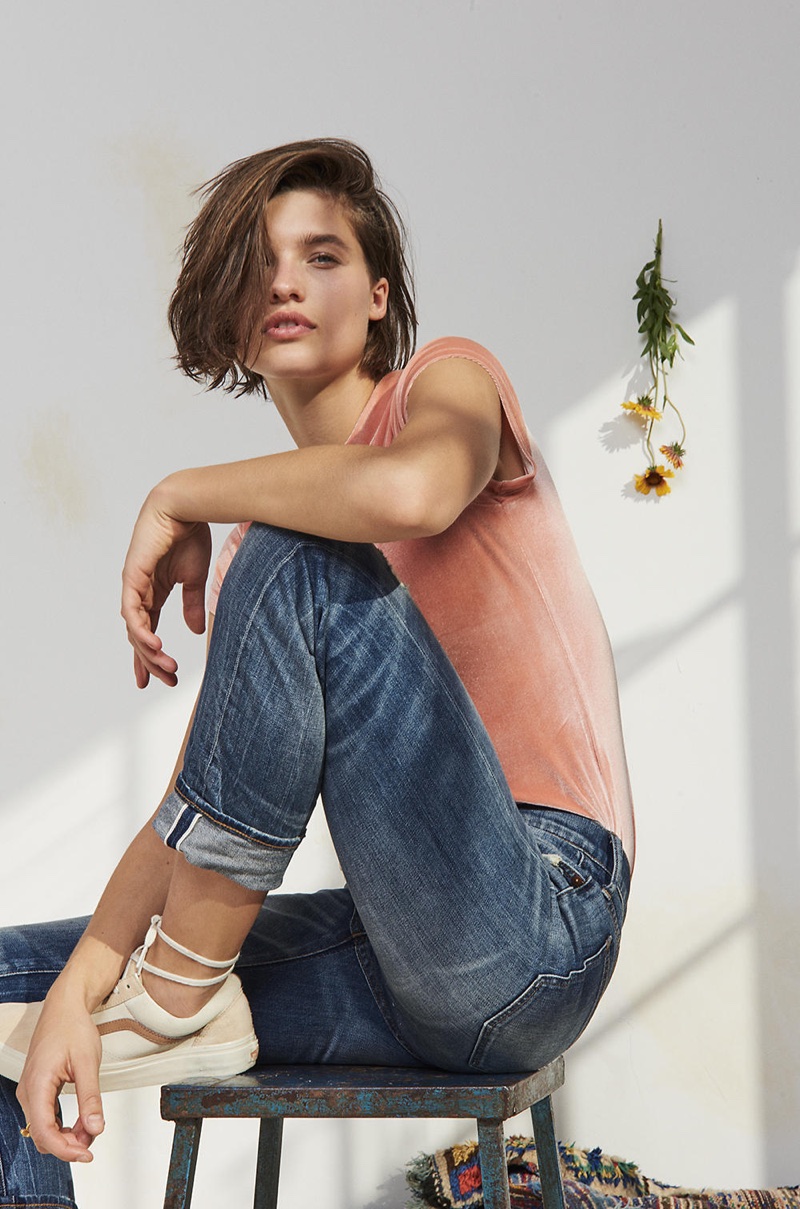 Madewell Velvet Crewneck Tee, Straight-Leg Jeans in Cloverdale: Selvedge Edition and Madewell x Vans Old Skool Lace-Up Sneakers
comnum(0) tbcount(0) tbcount(307)
Categories:
Other Brands
Known for her impeccable personal style, supermodel Kate Moss tries on vintage fashions for the January 20th, 2018, issue of The Fashion for The Guardian. Photographed by David Bailey, the 45-year-old wears finds from the Oxfam charity shop. Stylist James Brown selects chic looks from labels such as Saint Laurent, Jaeger and Gapelle.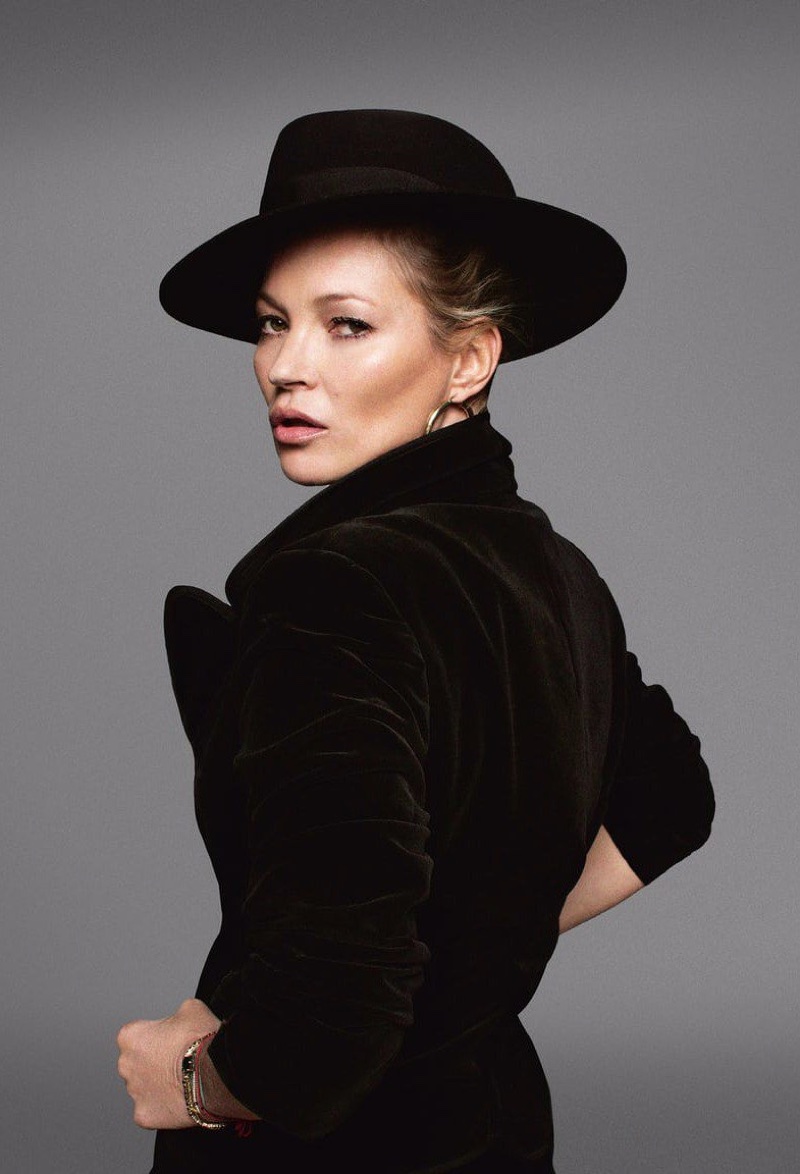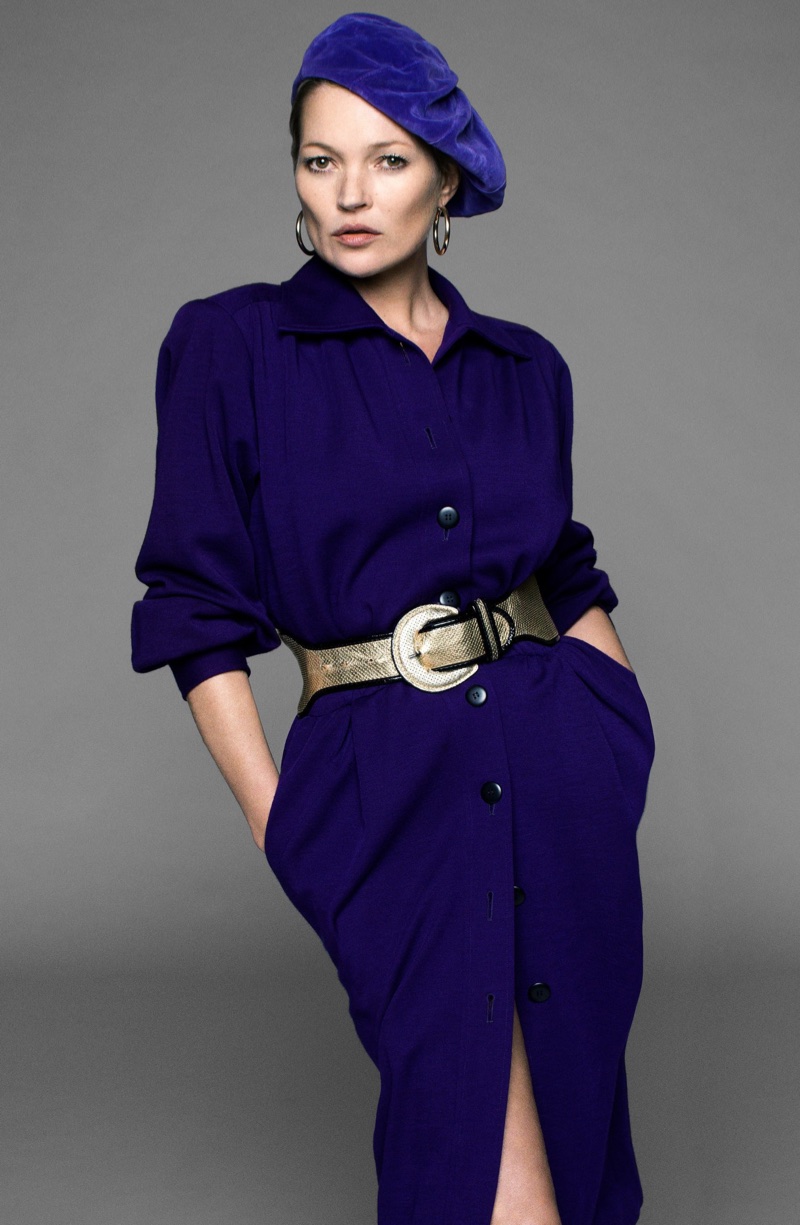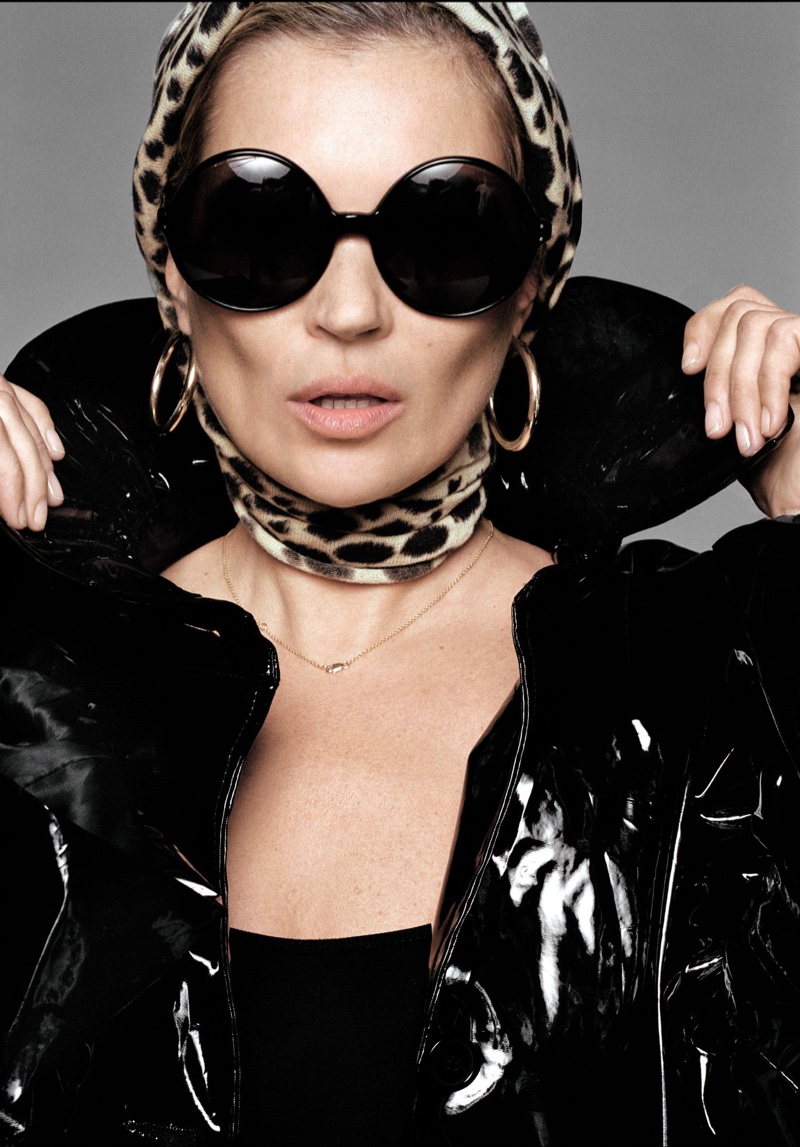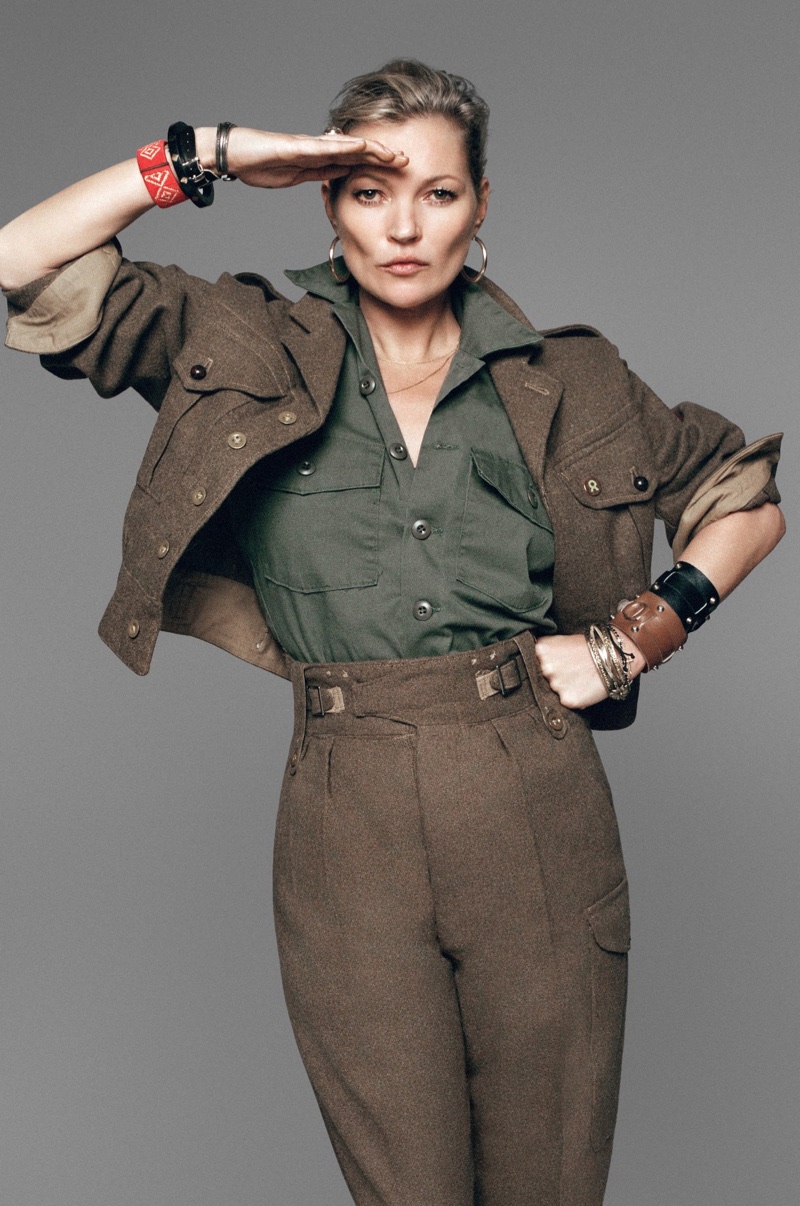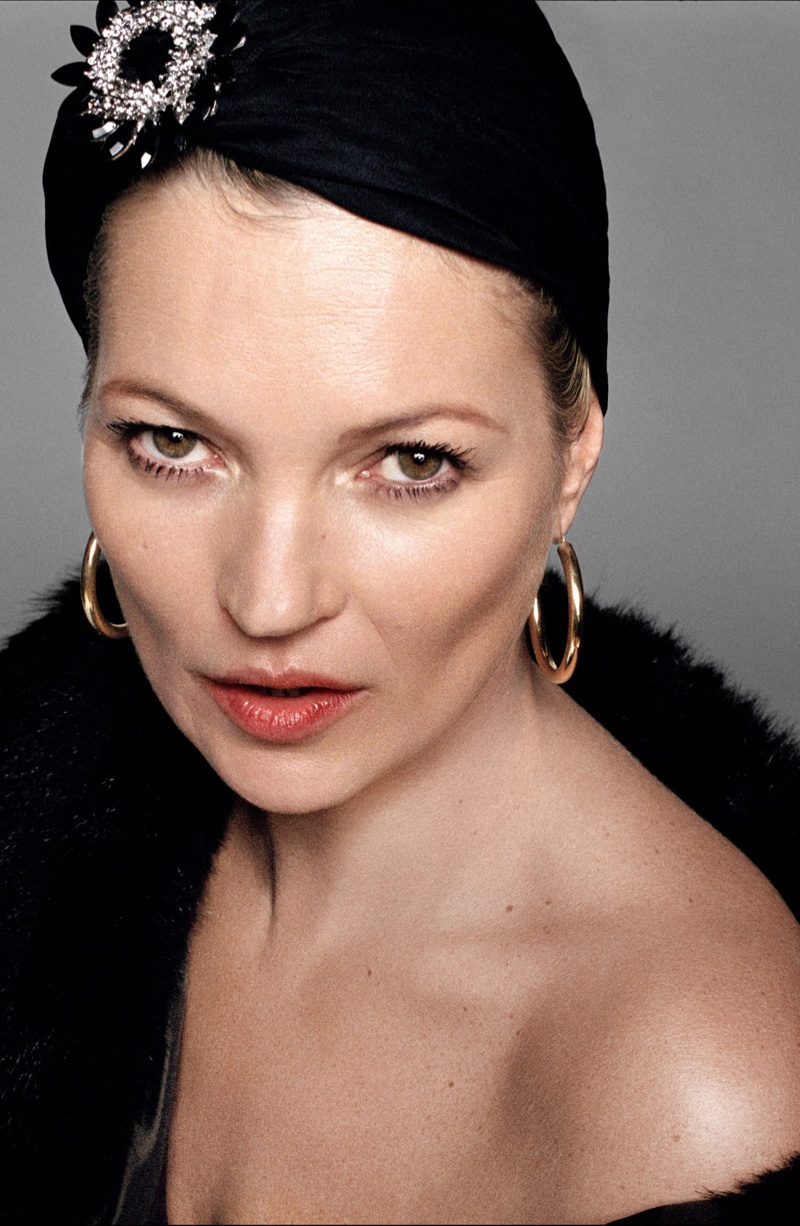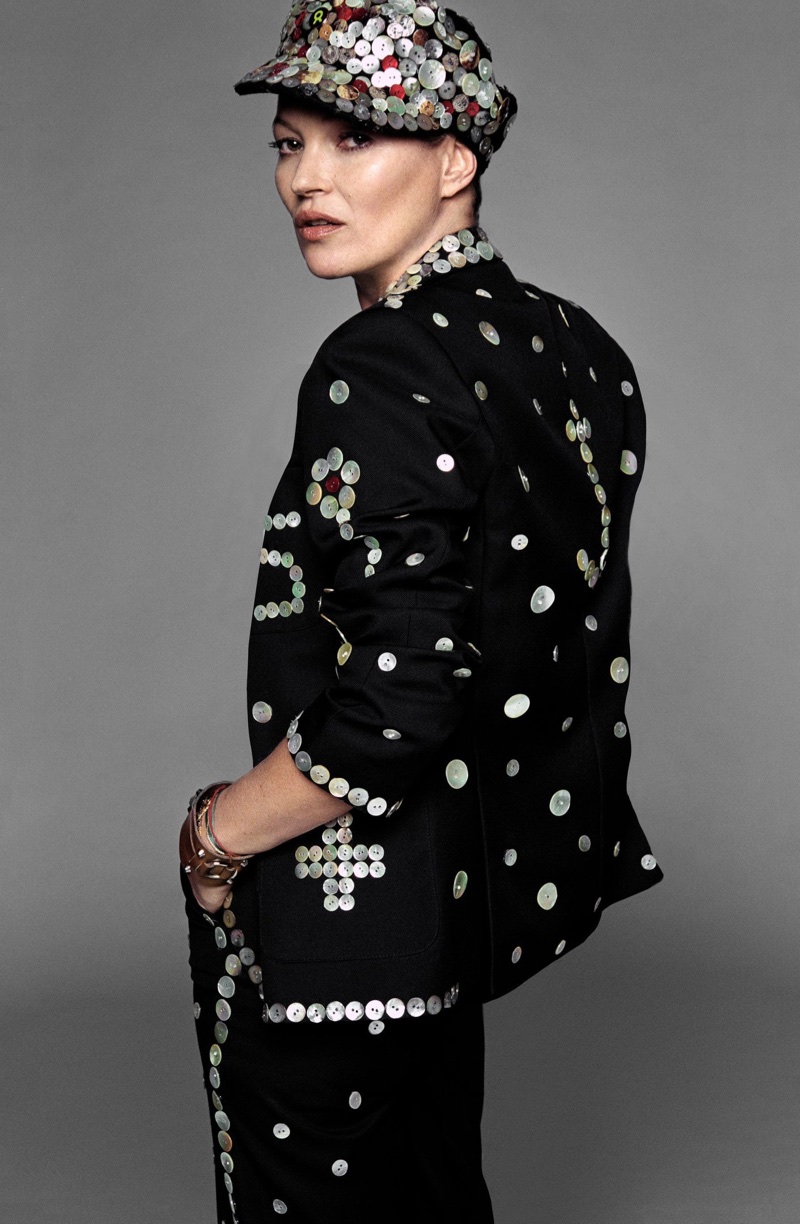 comnum(0) tbcount(0) tbcount(298)
Categories:
Other Brands
Tod's sure knows how to trigger our bag obsession, because the latest 2 Rings Bag wouldn't get us so excited. Crafted with much love, this handbag looks like a simpler version of the signature Sella Bag. This bag is all about love and it's crafted from one of the best Italian craftsmanship. Can you say no? Can your resist?
The Design
When looking at the 2 Rings Bag, there are few things that caught my mind. First, like I said before, this bag appears to be the updated version of the Sella Bag. Secondly, the line that cuts right in the center reminds me of the recently-released Celine Symmetrical Multifunction Wallet. Without this divine line, this tote will look much more minimalistic, but perhaps less exciting. So it's a clever design.
This tote is fabulous; it's streamlined, minimal and modern. The name 2 Rings is thanks to the 2 big eyelets crafted on the top, which is connecting to the curved handles. The handles are made in bi-color – the edge and the center leather comes in two different shades. Then you will also take the long and thick leather strap home. This leather strap can be used for cross body and on the shoulder carry. The design of the leather strap is the same like the handles – bi-colored.
The modern look is enhanced with the new logo charm. This charm is attached to the letters: TODS, making it easier to flaunt.
This bag is not only gorgeous, but it's perfect for the busy woman or the fashion lady. You will not be disappointed
The Interior
Refined with suede lining, the interior got the space you need. Store all your important stuff inside like your laptop, notebooks, some reserved-clothing, magazines and so much more. There is also a zipped and slot pocket inside.
The Prices And Sizes
Measuring 10.5' x 15.5' x 6' (H x W x D) inches, priced at €1200 euro, $1745 USD, £990 GBP, $2130 SGD, $11800 HKD, ¥171000 JPY.
Where To Shop the Tods 2 Rings Bag?
1. MyTheresa – For now, this handbag is only available here.
More Images And Colors
comnum(0) tbcount(0) tbcount(323)
Categories:
Other Brands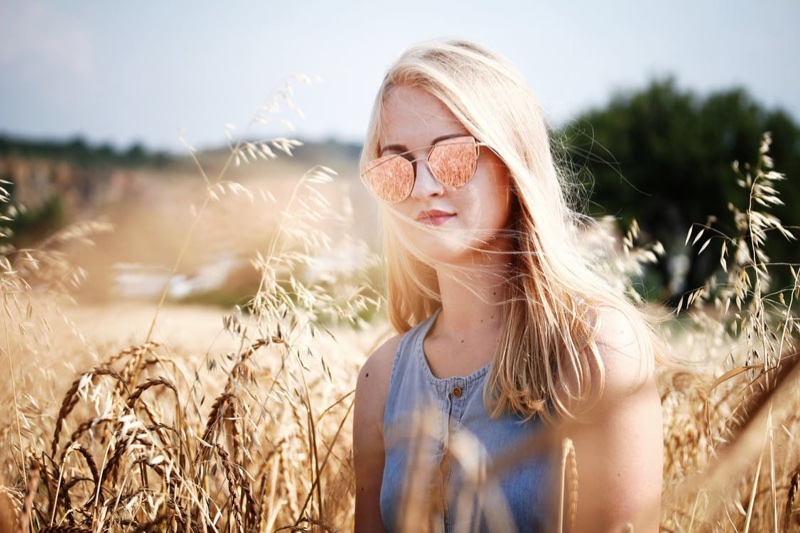 If you're like us, you'll love to be on-trend when it comes to the latest fashions. And for 2018, there will be better and newer fashion accessories to update your wardrobe with. In this article, you will find the latest trends for hats, wallets, purse, heels, handbags and much more. Sunglasses are perfect for a sunny day out. Whether you like cat-eye styles or classic aviators, there's plenty of options. We also look to hats ranging from classic baseball caps to wide-brimmed silhouettes. Of course, matching colors are always on trend. If you have a black dress, you can wear a nice red heel and hat for that perfect pop of color. In this article, we will roundup the top fashion accessory trends for women to wear in 2018.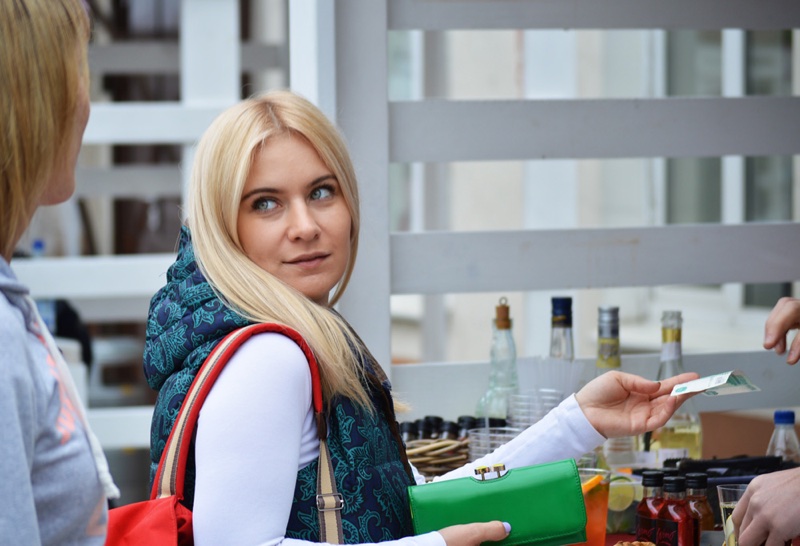 COLORFUL WALLETS
Practically every woman carries a wallet in their handbag. In addition to cash and cards, it's also perfect for carrying must-haves like lipstick or feminine products. There are different types of wallets on the market, but for 2018, embellished wallets are in. Look for accessories with beading, fringe or tassels. But if you want to embellished look without the 3D element, you can look for a print or super colorful style. These wallets include: Emma wallets, Caroline wallets, Lockme wallets, Victorine wallets, Sara wallets, Kinzd wallets and much more.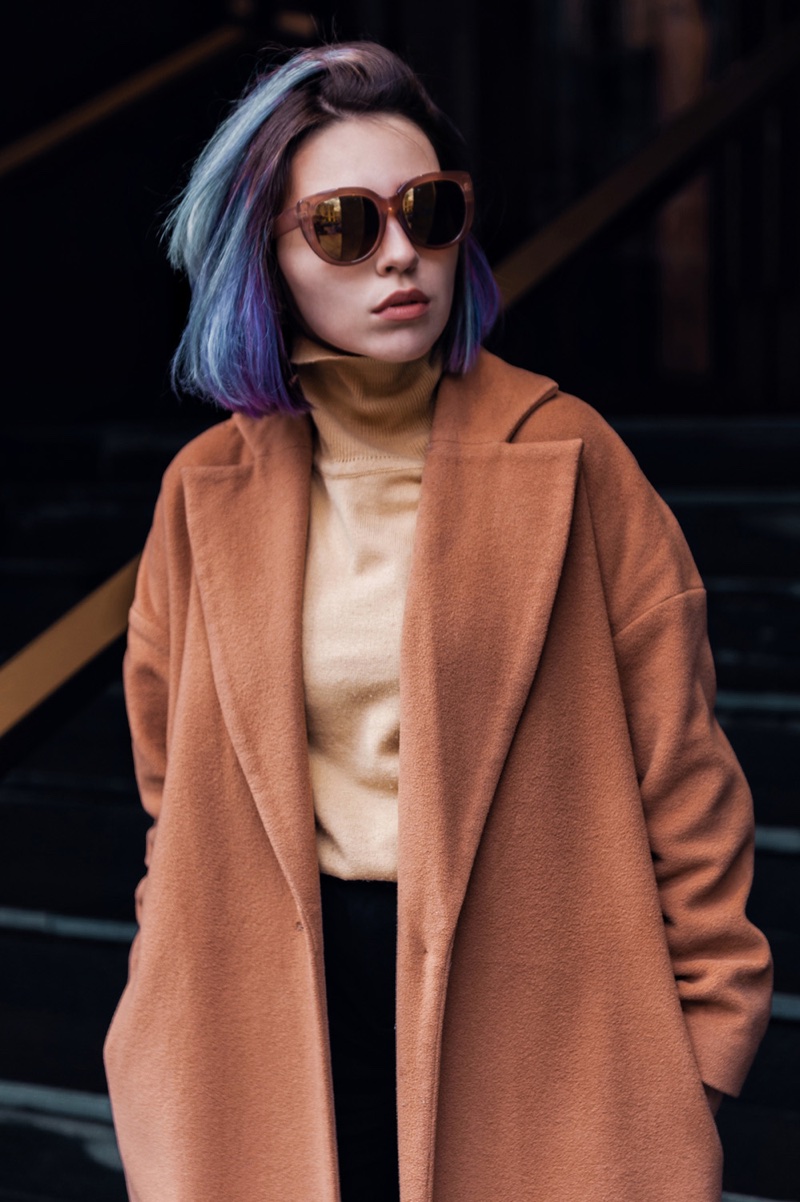 RETRO SUNGLASSES
Who doesn't enjoy a great pair of sunglasses? No matter your style, there's an option for you. As for what's trending in 2018, go for a retro inspired look. For those with narrower faces, small 90's inspired sunglasses will be perfect. If you have a more fuller face, large aviators also work. And if you really want to make a statement, then look to a colorful cat-eye shape.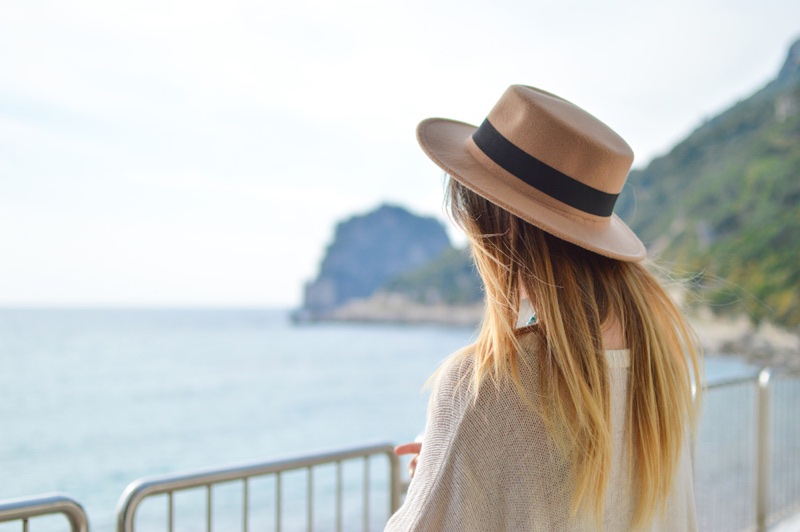 WIDE-BRIMMED HATS
If you want to get away with a bad hair day or add something special to your outfit, a hat should be on your shopping list. So what's on trend for head-gear? Wide-brimmed hats are really having a moment for 2018. There are a variety of them on the market, and they come in different colors and sizes. Choose from a straw hat or visor for those warm weather months. And when it is winter, choose a felt style. If you want to add some color to a simple black coat, rock a colorful hat.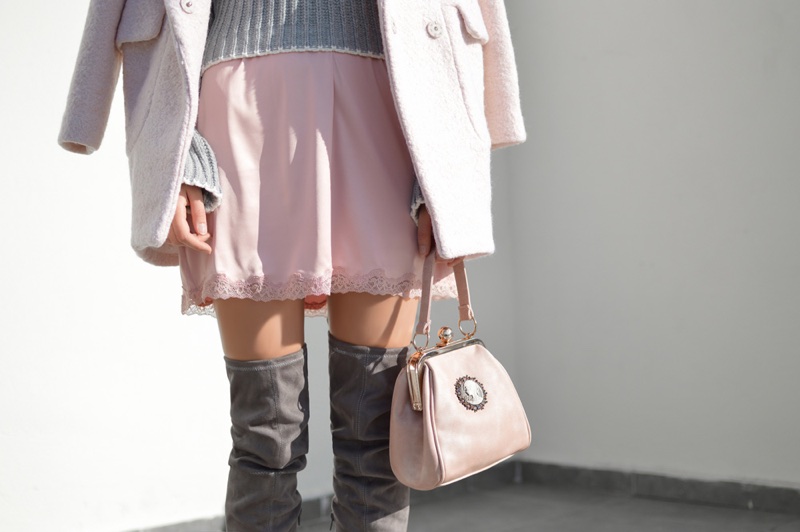 SMALL HANDBAGS
And if you're mad about accessories you will definitely want to know all about 2018 handbag trends. This year, less is more. A small statement bag or clutch serves as the perfect accessory. Overly large bags won't work for this year. If you want a bag for any casual outing, we recommend a crossbody style. And if it's evening time, and embellished clutch serves as the ideal finishing touch. A small bag will allow you to carry all your valuable items including makeup, keys and your wallet.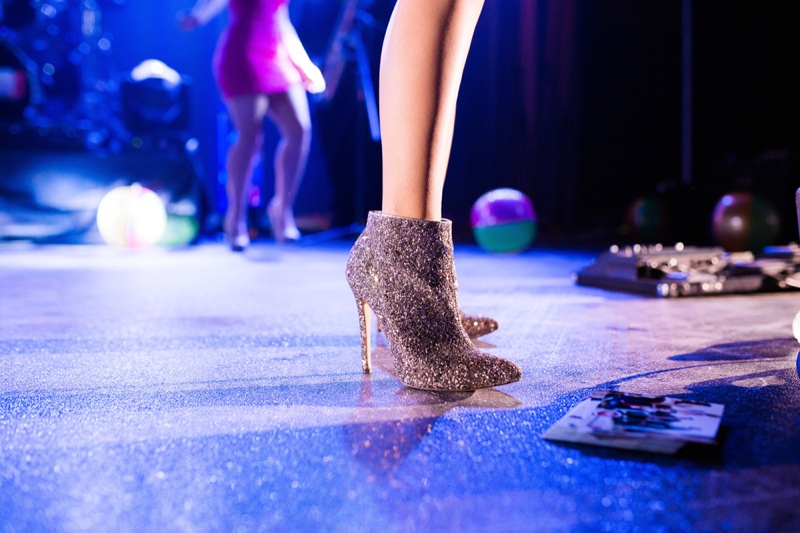 STILETTO HEELS
When it comes to high heels, there's plenty of options out there. But for 2018, the trend for shoes happens to be the stiletto heel. Whether you're wearing a glittery ankle boot or chic pump, look for the stiletto style. They go perfectly with miniskirts and dresses, or are even a way to dress up casual jeans. When heading to a party, look for a sparkly style while a work function may call for a more neutral color. And of course, a black heel can be worn at just about any occasion.
comnum(0) tbcount(0) tbcount(272)
Categories:
Other Brands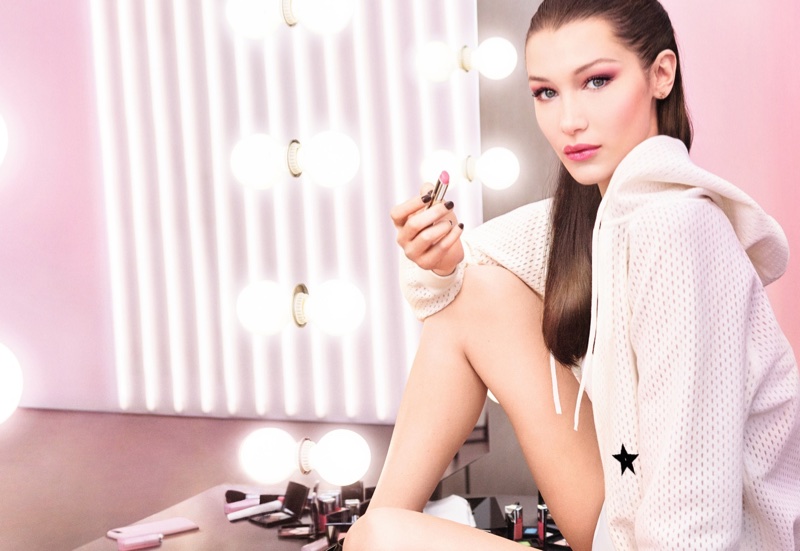 Bella Hadid stars in Dior Lip Glow campaign
Dior Makeup ambassador Bella Hadid heads backstage for a new campaign touting the 'Lip Glow' balm. Captured by Cass Bird, the 21-year-old wears a perforated hoodie while holding on to a pink shade. In another shot, Bella looks ready for her closeup wearing a glossy lip color and winged eyeliner. Dior Makeup Creative and Image Director Peter Philips dreamed up her look for the campaign. Bella also joins Dilone, Frederikke Sofie and Sora Choi for a fun film featured below.
Related: Bella Hadid & Kendall Jenner Rock Cool Girl Style for Ochirly
CAMPAIGN: BELLA HADID FOR DIOR LIP GLOW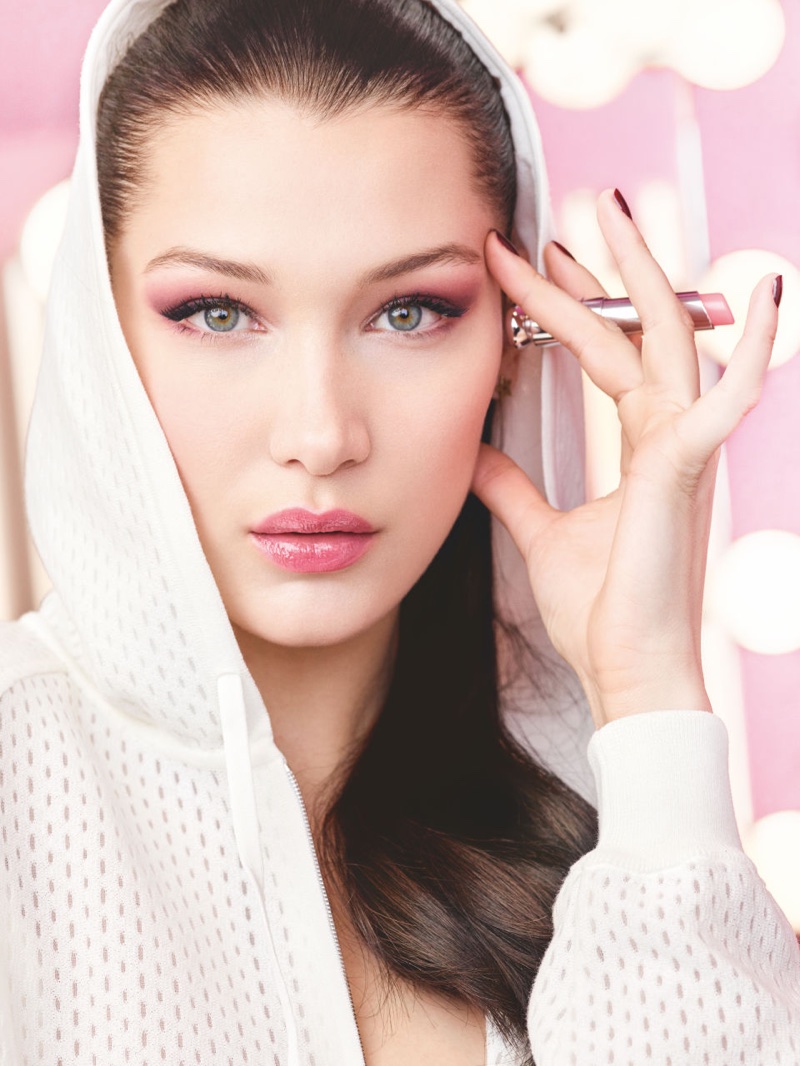 Dior taps Bella Hadid for Dior Lip Glow advertising campaign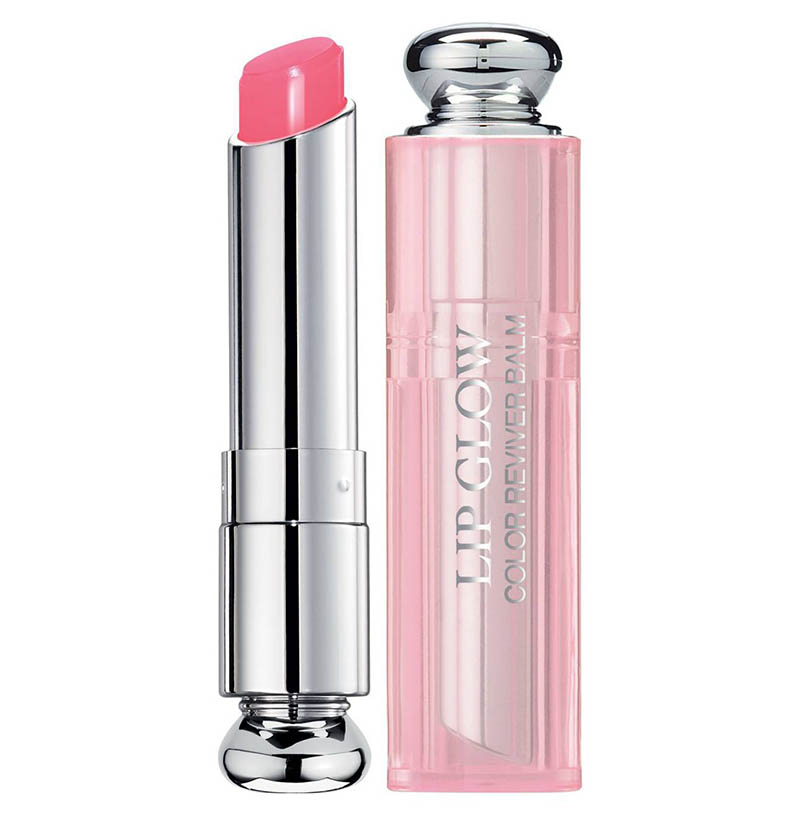 Dior 'Lip Glow' Reviving Lip Balm in Ultra-Pink $34
This lip balm will enhance natural color with a moisture that lasts.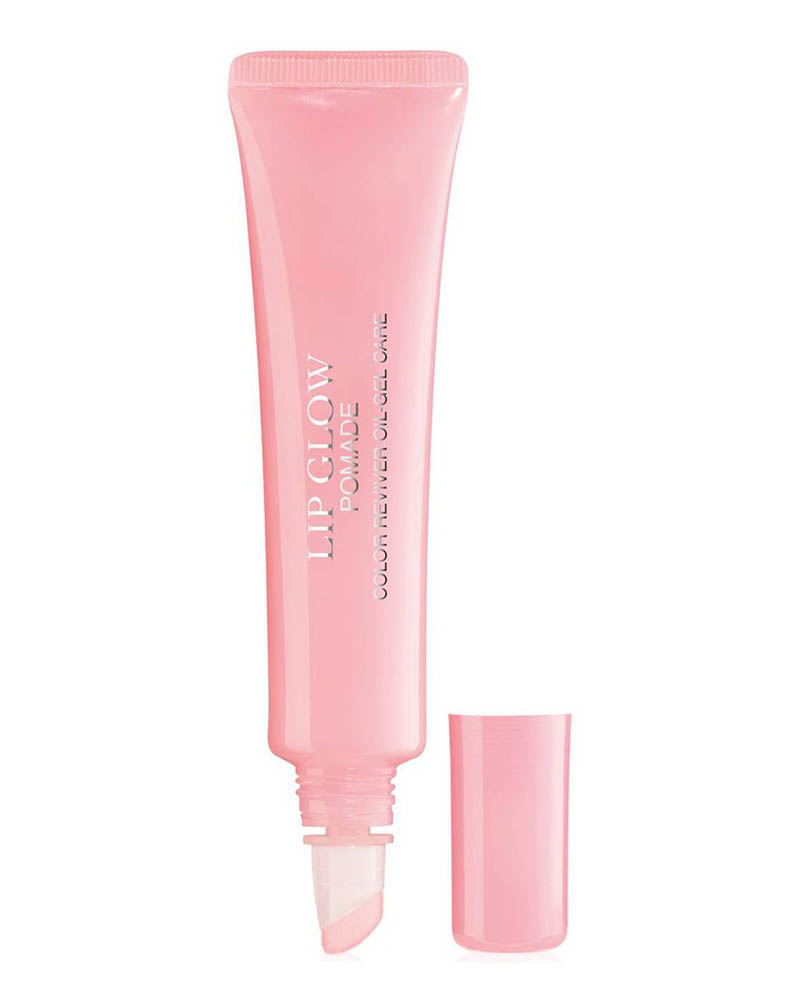 Dior 'Lip Glow' Pomade Color Reviver Instant Oil Gel Care $33
This pomade aims to provide intense care with the revival of your natural lip color.
comnum(0) tbcount(0) tbcount(279)
Categories:
Other Brands
For the Cruise 2018 Collection, Chanel introduces two fresh Backpacks. These bags are not presented on Chanel's official website, but they're available at your local boutiques. And while the design of the bags is quite busy and sophisticated, there is something about the looks that's very attractive, don't you think?
The Design
This Chanel Backpack is not made for the fashionista's that are always playing safe (you know, always the classic colors like black, beige or brown). The design is sophisticated and embroidered with multicolor on the front flap and the top. The majority of the body is crafted in diamond quilting and soft flexible leather. The top is also very unique as it comes with a twisted handle for hand-carry.
There are two sizes available; the large size is made with a front flap pocket. This pocket is embellished with a smooth CC logo. The small size comes with a small zip pouch on the front.
And there is more. Even the double zippers are uniquely designed. Each zipper is attached to a matching charm.
The Interior
Backpacks are made to help you transport a lot of essentials, that's why the leather is flexible (in case you overstuff it). Backpacks are also easier to carry than tote bags or shoulder bags. The interior comes with one large compartment and there is enough space for all your daily essentials and more (like laptops). The small size is more for cuteness.
The Prices And Sizes
Currently we don not have the sizes or the prices of these handbags. Please check with the nearest boutique for more details.
More Images And Colors
Categories

New Posts

Hot Posts